The individual projects that we've been talking about so far are really exciting and are definitely shaping the way we think about sustainability at 3fe, but we're also very keen to feed these in to broader targets for the company, to make sure we're having the impact we'd like to have.

Tackling waste in the company is our single biggest aim for 2019. It's something that collectively as a country we're becoming more knowledgeable and aware of, and to be honest it's something that we want to be a lot better at here at 3fe. We started lots of really interesting projects such as the composting and finding new homes for roastery waste, but when you look at the big picture, we have huge strides yet to make.
We collected the overall data for 2018 for our three main locations from our waste management company Keywaste, in order to see where things stand. As you can see, our Grand Canal location produces by far the most waste, at a staggering 19 tonnes. After that is Sussex Terrace, followed by the Roastery. We didn't track the amount of food waste diverted through the Grand Canal composting in 2018, so we have omitted it from the final results. However, we have included the amount of waste diverted from landfill through reuse at the roastery.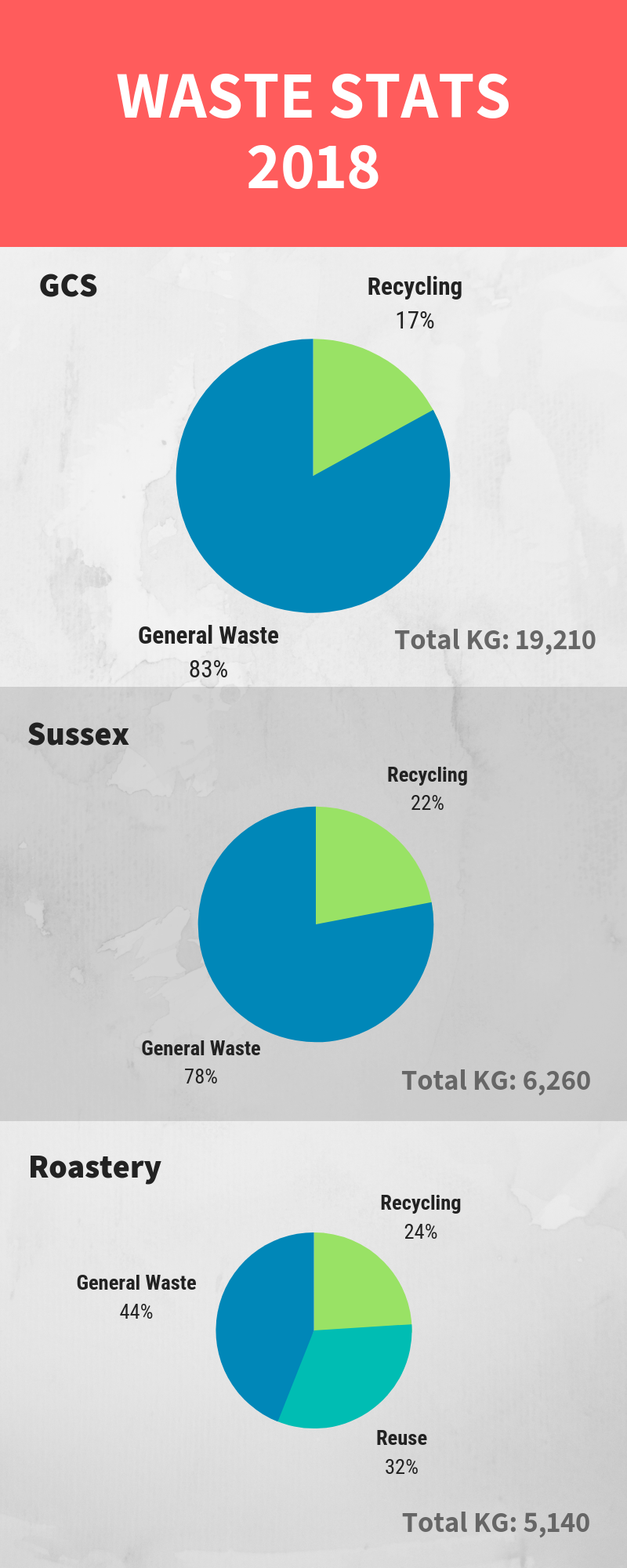 Tracking these waste streams has revealed a few things:
We produce a colossal amount of waste as a company
We could divert much more of that waste from landfill
Grand Canal is where we can have the biggest impact on our waste streams as a company
We have a lot of room to improve our food waste diversion, particularly at Sussex & the Roastery
The reuse project at the roastery has had a big impact on diverting waste from landfill
As heavy-going as it has been to go through this kind of data, it's also a wake-up call that we might not have had otherwise, and from here we've been able to put a proper structure in place to not only divert more waste from landfill, but also to drastically reduce the amount of waste that we produce in the first place.
Stay tuned over the next few weeks as we go into more detail.