Alongside waste, energy efficiency is another big goal on the sustainability front. In the very near future, it will be imperative for us to run the business smoothly and efficiently without relying on fossil fuels. This requires a shift to renewable energy sources, but also a reduction in energy usage.
Here's where we stand at the moment:
As with the waste reporting, we've focused on our three main locations: Grand Canal Street, Sussex Terrace and the Roastery. These are locations that were running all of last year, and are the pilot locations for any changes that we implement.
Similar to the waste amounts, Grand Canal has a much higher electricity usage than the rest of the locations, and is where the biggest impact could be made in terms of energy savings.
Based on our consumption last year, and the fact that we have very little energy saving measurements in place, we have set the target of reducing our electricity consumption by 25% across the business by 2020.
The next steps are to conduct an energy audit in the same way as we have with waste, to determine where the electricity is being used, and how best to reduce that. A key tool in the arsenal is the Pinergy Smart Manager.
Last year we moved to Pinergy, an energy provider focused on smart management within homes and businesses. We signed up to be a test-case for them as they developed their smart management tools for businesses, and they installed smart meters in all of our locations, except for the Roastery.
The Smart Manager allows us to have an almost instant reading of our energy usage across the different locations. Previously, we would have received a monthly bill, often based on estimated readings, and it was very difficult to get a sense of how much energy we were consuming, when we were consuming it, and how the different locations compared.
As you can see, with the Smart Manager, we have average readings to compare, alongside reports for each location going from hourly up to monthly. It has allowed us to see spikes in energy usage, like when the espresso machines come on in the morning. As they improve the system, we will be able to target the energy usage for individual items, such as the espresso machine, or the walk-in fridge at Grand Canal.
The smart managers mean that as we start to implement changes at locations, we can instantly see whether they're having an effect, rather than waiting to compare monthly readings. We hope that this will allow us to move much faster in our efforts to reduce our energy usage.
The other crucial aspect to this is the source of the energy we use. Pinergy currently have a very low percentage of renewable energy in their fuel mix, at around 14%. We are now officially a "green source" customer of theirs, meaning that our energy usage is attributed to the renewable portion of their fuel mix; the more green source customers they have, the more renewable energy they are obliged to purchase to stay compliant. Some might argue that this is a small and green-washy step, but we feel it's important to make sure energy providers and other stakeholders know that the demand is out there for renewable energy sources.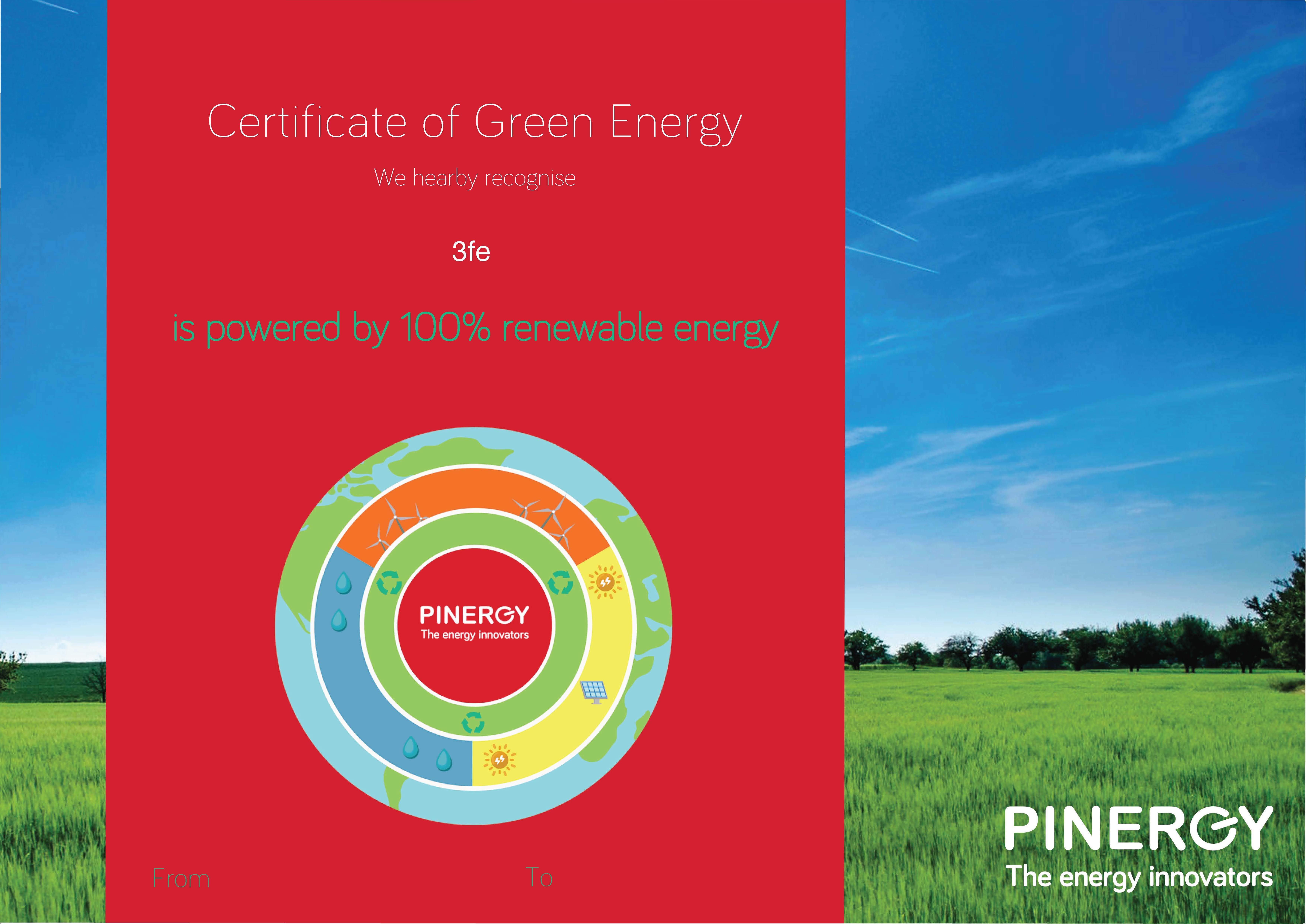 Pinergy have exciting plans in the works around renewables, and we are also looking at the possibilities for renewable energy generation at our own locations: more updates on these in future posts throughout the year!