We've long been fans of Deliveroo here at 3fe and it's not uncommon to see their bikes pull up outside our Grand Canal Street shop. We're delighted to now be teaming up with them to offer coffee beans (ground and whole bean) for delivery across the greater Dublin City area.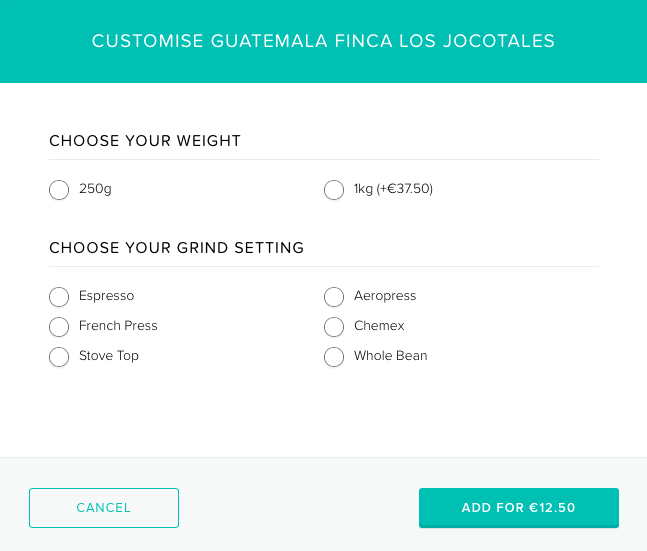 We often see taxis pull up outside the shop and the passenger run in, grab four bags of coffee to be ground and then disappear back into the car to be whisked away back to the office. Although its great for business, we thought there should be a better way to facilitate this and so the Deliveroo option came about.
You simply select 3fe on the Deliveroo website and then select your coffee, quantity and preferred grind (or whole bean) and it'll be with you in no time. The system is live now and we're looking forward to seeing coffee shoot out all over the city for your enjoyment.