There's been a lot of change in 3fe this last year. Some of you may not know, but hidden away in the basement of our lovely cafe is a brand new shiny kitchen! We have been expanding our menu bit by bit, adding tasty lunch and brunch offerings which have been going great so far. Our signature "Green Eggs & Ham" on our brunch menu is reason alone to get out of your warm, cosy bed on the weekends.

We have also started doing breakfasts at 3fe. We didn't make too much noise about this at first. We wanted to make sure we got it right. So some of you may already be in on the secret. But we felt it was time to share it with you all. Our menu is short and satisfying and here it is http://www.3fe.com/cafe/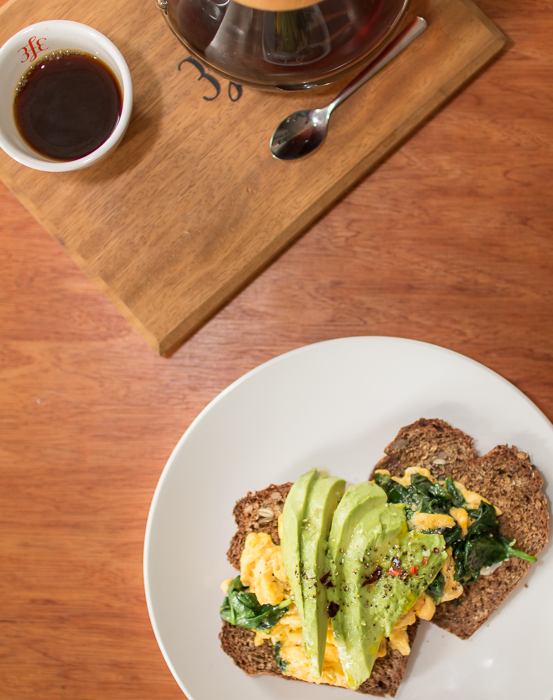 In other news… now that the end of January is in sight and those new years resolutions have fallen by the wayside we are back on track with our #ThrowBackThursday and #FatFriday. Every Thursday we do a home made version of a retro treat and every Friday we make fresh donuts filled with seasonal delights.
For this weeks #TBT we have some Giant Jammy Dodgers and for our #FF we have Blood Orange Custard Donuts, dusted with winter spiced sugar. Both go on sale from 12noon and they sell out fast. Come on in and wave goodbye to those January blues.
We look forward to feeding you all and we hope you enjoy it.
Hilary, Head Chef.