We at 3fe have always been huge fans of the guys at L. Mulligan Grocer and having started our businesses at the same time we've been in cahoots with them ever since. In fact, they were our very first wholesale customer, although at the time it involved them just buying bags of coffee off us on Abbey Street and cycling it back to the pub. How times have changed!
In recent years they've begun brewing their own beer, under the name Brown Paper Bag Project, using different breweries around the world in which to brew and when they invited us to be a part of their new Black Coffee IPA we jumped at the chance. It was a really exciting project to be part of and something we're very proud to have been part of.
The collaboration also included the Dutch gypsy brewers Kompaan which was started by two lifelong friends in The Hague (thus the name — Kompaan is companion in Dutch) who are opening their own brewery later this year. They brew a range of beers from an easy drinking, light lager to barrel aged and port infused stouts. Colin, Seaneen and Brian met them at a beer festival in Berlin over the summer and got on so well they decided a collaboration was the next inevitable step!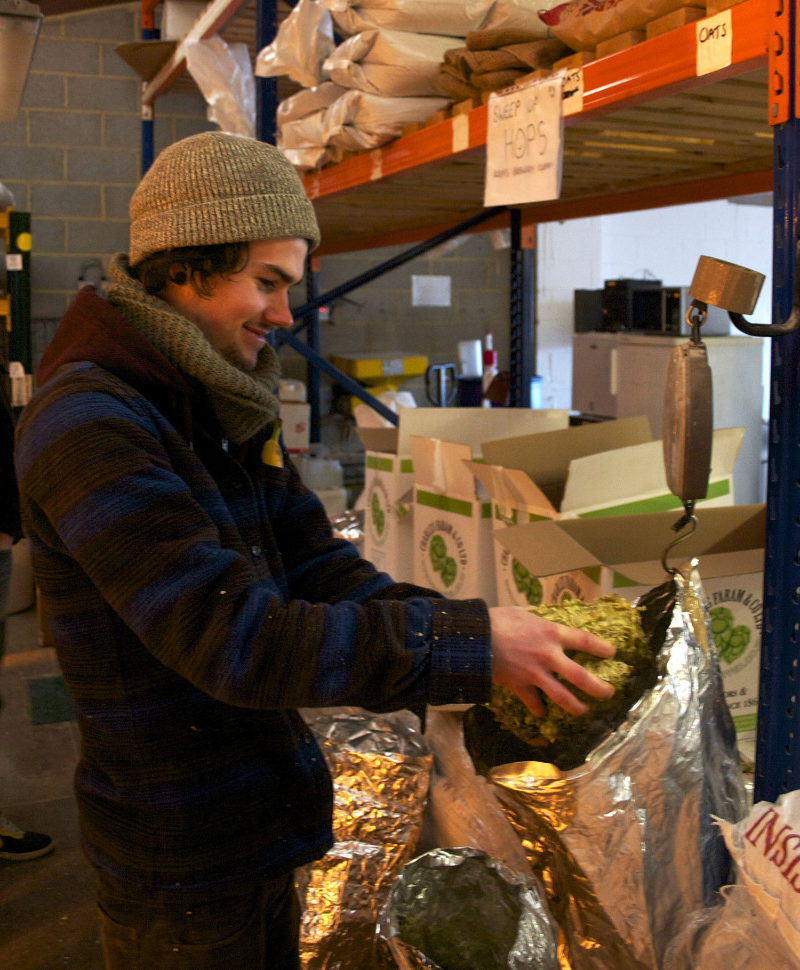 Jasper Langbroek and Jeroen van Ditmarsch of Kompaan Craft Brewers and Colin Hession and Brian Short of Brown Paper Bag Project met again in England to brew this BLACK COFFEE IPA — brewed with 3 different malts, 5 different hops, and the finest Kenya Kiri Peaberry coffee, selected and roasted by 3fe. It is a beer brewed to remember the good times, to celebrate new friendships, and to be enjoyed in the same spirit.
On Friday 6th March at 7pm we will be hosting the launch of Brown Paper Bag Project's Black Coffee IPA at 3fe and we have a limited number of places available for the event. We'll have a short presentation, a quick tasting of coffees and a bit of a chat about what we did and why we chose to do it that way.
Tickets are free but you must sign up for one below to be able to attend and in return for your €0 you'll get coffee on the night, a few nibbles and a bottle of the beer to take home with you after.
Numbers are limited so book now to avoid heart-wrenching disappointment. If you're lucky enough to get a ticket but can't make it on the night, please do let us know so we can pass it on to someone else. Hope to see you there,
***This event is now sold out!
Col