Over the last few months we've been working with Sarah and Lorcan at Enrich & Endure on our very own bespoke aprons made from pure Irish Linen. There was a time not so long ago when Linen was a massive industry in Belfast, Dublin and particularly where Lorcan and Sarah hail from, Bainbridge Co. Down.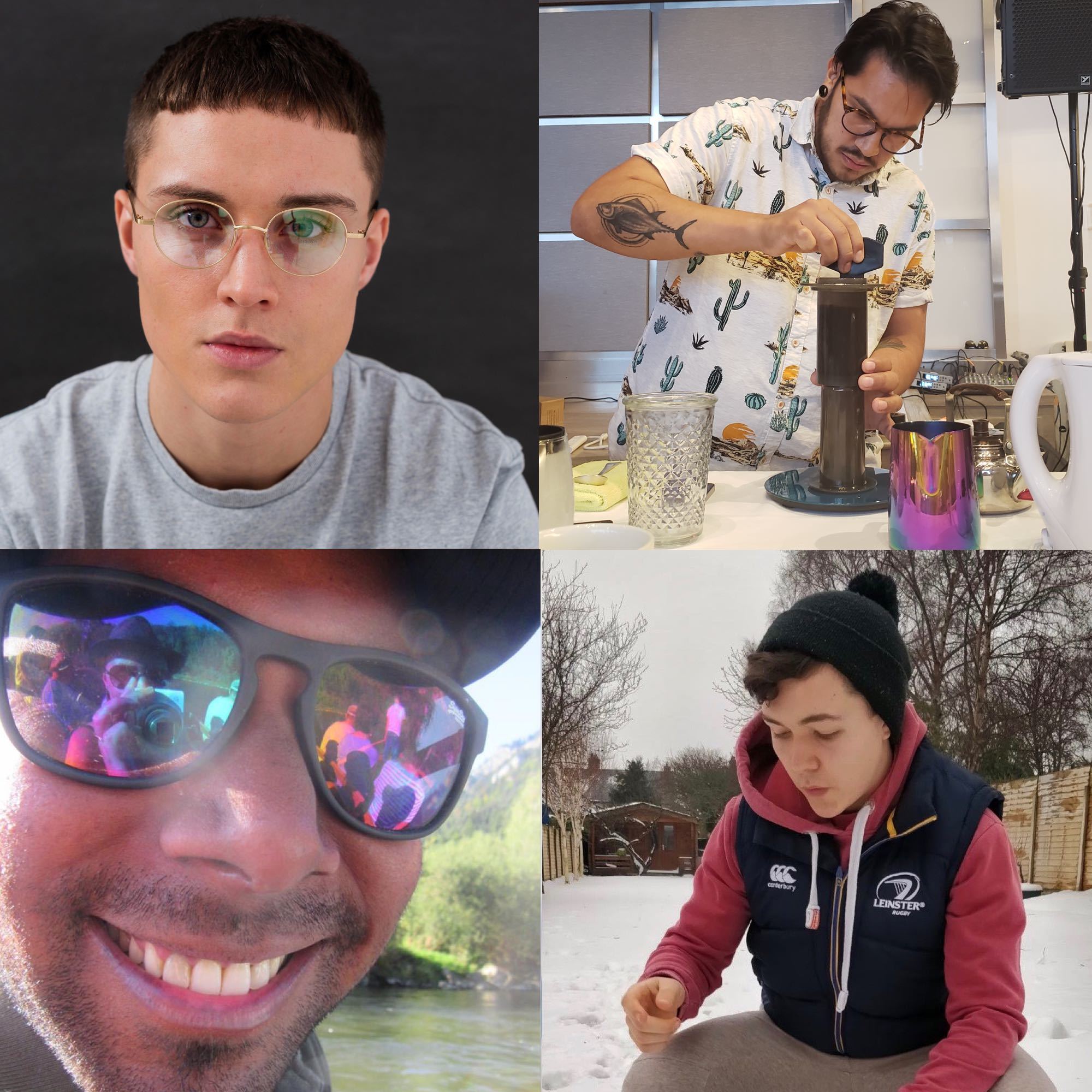 Once I'd met with them and shared a coffee or two I knew that it made so much sense for us to do this together and we set about creating something that was simple, unique, hard wearing and interesting.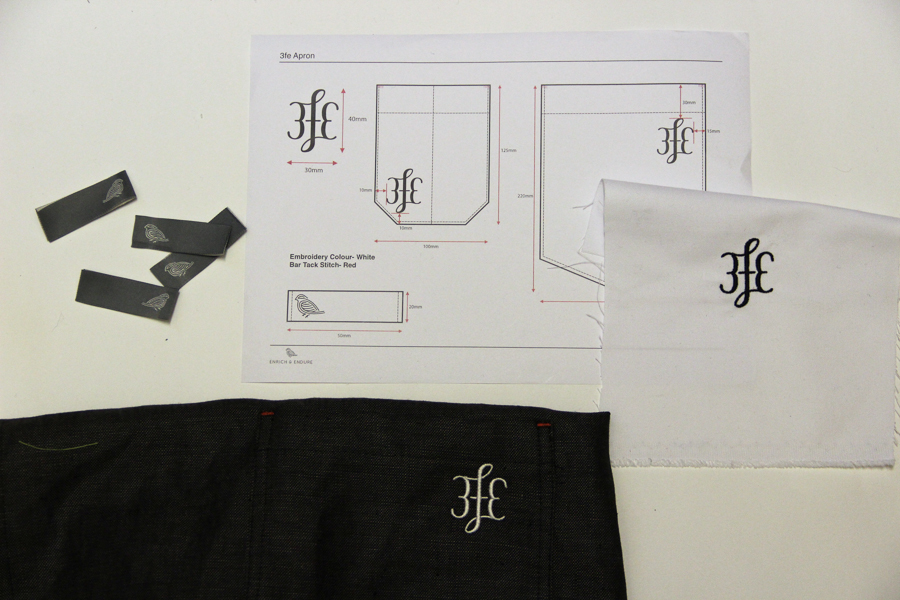 Aprons these days are cheap, and there are no shortage of websites that we can pick them up for a €5 or so a pop, but the cost to us was not the first consideration we had. Buying a product that will last and develop over time and also help to revive a domestic industry that's on its knees was something that was very appealing to us. Knowing that the products were ethically sourced and made was another really important aspect. We also really liked Sarah and Lorcan, which helps no end.
In terms of the materials used, we sat down with the guys and went through our options. We fell for a beautiful off-white linen very quickly but knew that it was just unrealistic for a coffee environment. The Charcoal Grey we settled on was a resounding favourite and worked well with our red and white colour scheme and tied in closely with the shop front.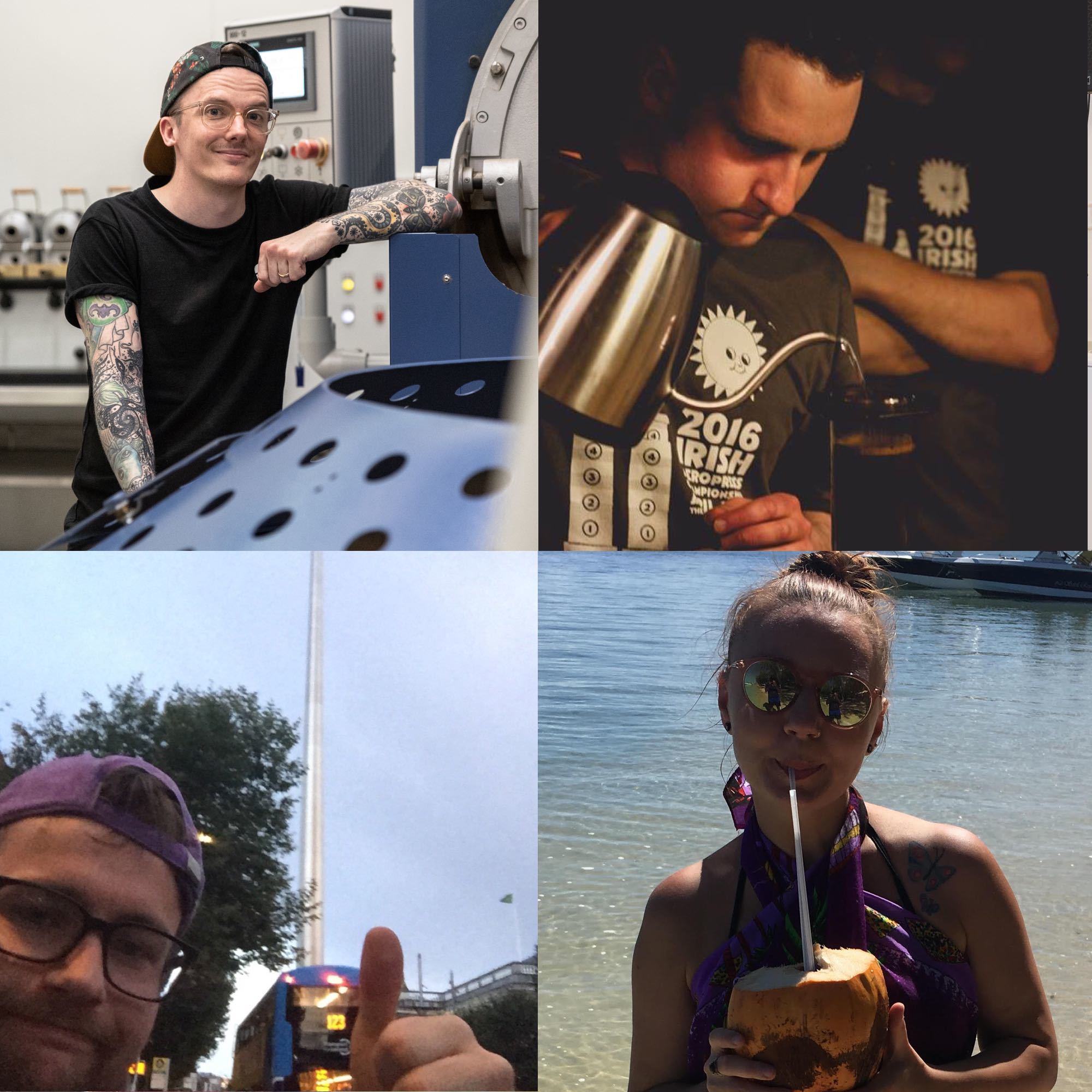 Matched with red flecks and a smart white logo, the apron is designed to be used as both a full and half length apron. The weight of the cloth is perfectly suited to the cafe environment and we can already see how the thread will tighten and develop over time like the guys have shown us with other quality linen samples.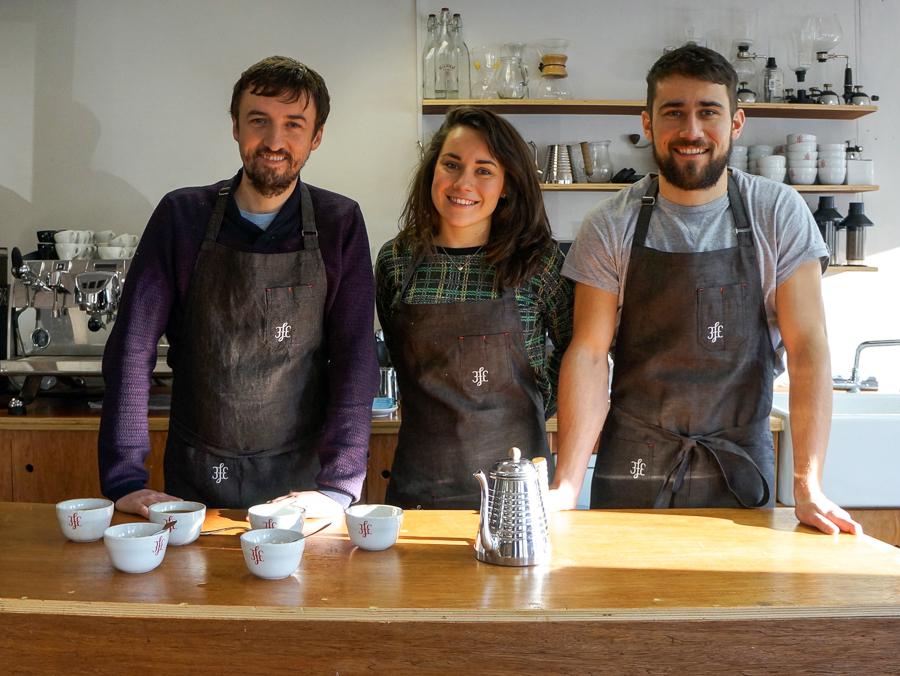 To me the most pleasing aspect of this project was getting to work alongside two incredibly passionate people who are bringing a new resurgence to an old industry and doing so with positivity, creativity and confidence. Enrich and Endure have done an incredible job with our aprons and to me are a business to watch in 2015 and beyond.
Col