We are delighted to announce that we will be hosting the amazing James Hoffmann for an informative evening in our roastery, Thursday 8th of March.
James is the co-founder of Square Mile Coffee Roasters, former World Barista Champion, author of two of our favourite coffee books, the World Atlas of Coffee & The Best of Jimseven, but is probably best known as being an all round coffee genius!

James will be joining us at the roastery at 6pm, Thursday, March 8th, where he will be presenting a really insightful talk, titled "The London Coffee Scene: 2005 - 2010. How the Past might predict the Future", as well as talking guests through the development of his most recent book, The Best of Jimseven, finishing off with an open Q&A.

We are certain it will be a fascinating evening, not to be missed by those working in the coffee industry, home brewers and coffee lovers alike! Plus, it will be an opportunity to visit our roastery, where we receive, store, roast, package and post all the delicious 3fe coffee that you drink!
Tickets cost €30 and include entrance to the event, food and refreshments, as well as a signed copy of The Best of Jimseven. 

You can purchase tickets here, or instore at 3fe Grand Canal Street, 3fe Sussex Terrace or Five Points.
Spaces will be very limited, so early booking is strongly advised.
---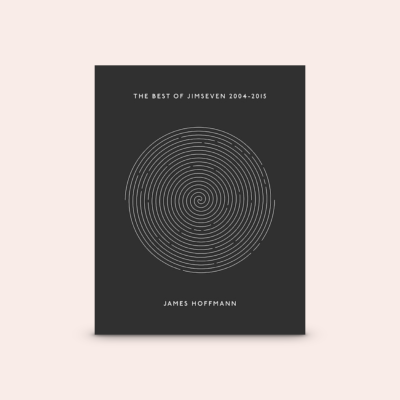 About The Best of Jimseven:

Many of you will be familiar with James' blog, Jimseven, a coffeeblog dedicated to exploring every side of the coffee industry since 2004. Last year, James released a collection of writing from his Jimseven blog, under the name The Best of Jimseven. The posts, curated into a concise collection, make essential reading for those with an interest in coffee and chart the changes the industry has undergone over the last decade.
---