For tickets, follow this link.
Following the announcement of the forthcoming release of the Mythos II, our friends at Victoria Arduino will be hosting a tour through out the UK and Ireland, where they will be filling guests in on the amazing new technology of the Mythos II.
Kicking off at 12.00pm on Saturday, 12th May, the afternoon will feature a Mythos II introduction, demonstration of the innovative new features included and espresso tasting, as well as a fascinating presentation, by World Barista Champion Alejandro Mendez, entitled "My Coffee Journey", which will include a cupping of El Salvador Coffee. We'll also have lots of delicious food, drink and coffee to try, and an opportunity to taste some amazing coffee.

The event will not only be an extremely interesting afternoon, but will be invaluable for those considering upgrading to the mythos II in the future, interested in learning about the advancements of technology, or just curious about what all the fuss is about!
This is a free event, but pre booking is required. There are very limited spaces so ensure to book your spot early by following this link!
To view google map location of our roastery, please click here
Mythos II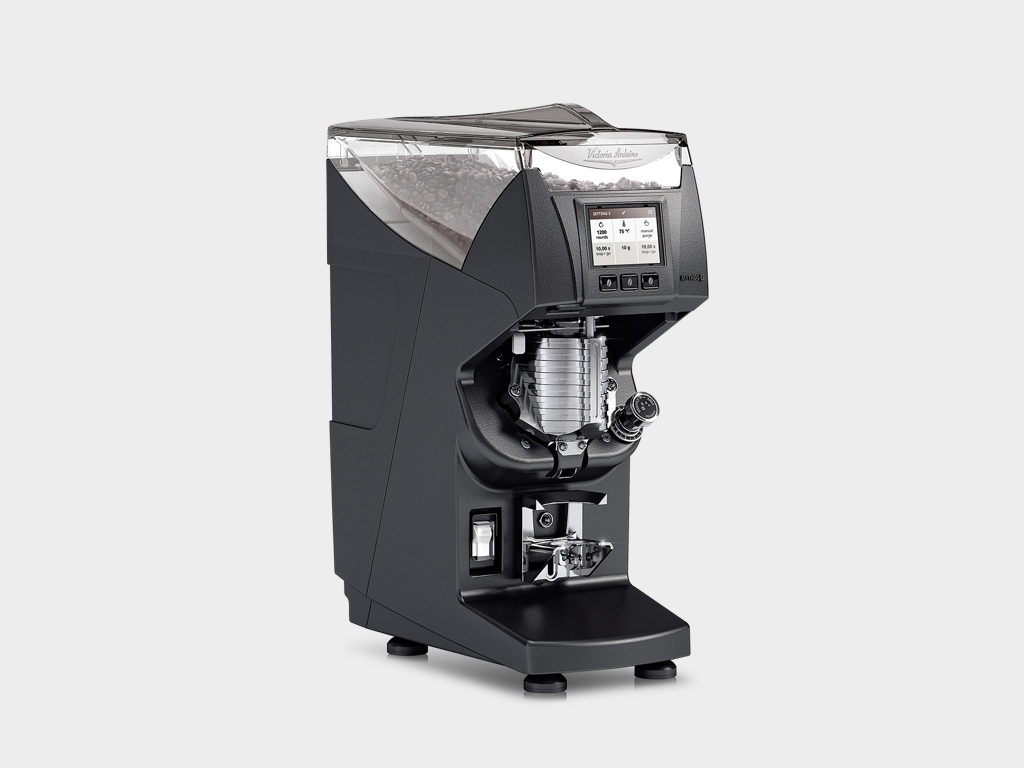 When the grinding temperature is unstable, granulometry and doses are inconsistent. Victoria Arduino already developed Clima Pro technology, which moved the boundaries of on demand coffee grinder operating temperatures; now with the new Clima Pro 2.0 system of Mythos 2, baristas can work with lower temperatures, thus expanding their range of choice. In addition to keep consistent the temperature in grinding chamber, Mythos 2 is also able to reduce it, to allow a more efficient work.
Thanks to the easy and fast programming, adjustable from the touch display, the variable speed motor (from 600 to 1200 rpm) of Mythos 2 allows to decide the setting most suitable to the coffee chosen. A true blessing for an enthusiastic and accurate baristas, since the variation of rpms allows changing the structure of the ground based on the best grinding conditions of each specific variety, thus significantly enhancing the aroma.

Alejandro Mendez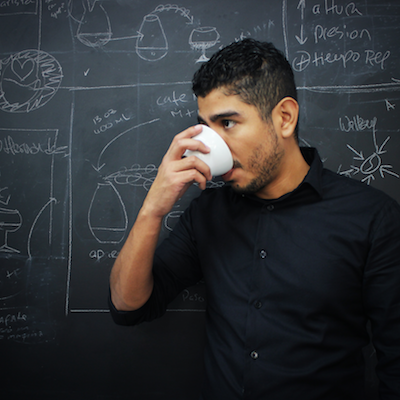 Alejandro Mendez is best known for winning the 2011 World Barista Champion at the age of 23. Mendez was the first barista from a producing country to ever win WBC, a competition that had been running for 11 years. Alejandro has since continued to demonstrate both incredible loyalty and immense dedication to building direct relationships with farmers from El Salvador, promoting the coffee culture of his home country across the world and improving the quality and culture of speciality coffee throughout El Salvador.
Mendez co-founded 4 Monkeys, in San Salvador, which directly buys and roasts high quality Salvadorian coffee at origin, Alejandro's passion and dedication for supporting the growth of speciality coffee in a producing country is amazing and we can't wait to hear his story. 

This is a free event, but pre booking is required. There are very limited spaces so ensure to book your spot early by following this link!