Insert link3fe are delighted to announce we will be hosting the 2018 Irish AeroPress Championship! Join us for a great evening of delicious beer, tasty food, deadly music, prizes, giveaways, lots of laughs and of course lots of coffee!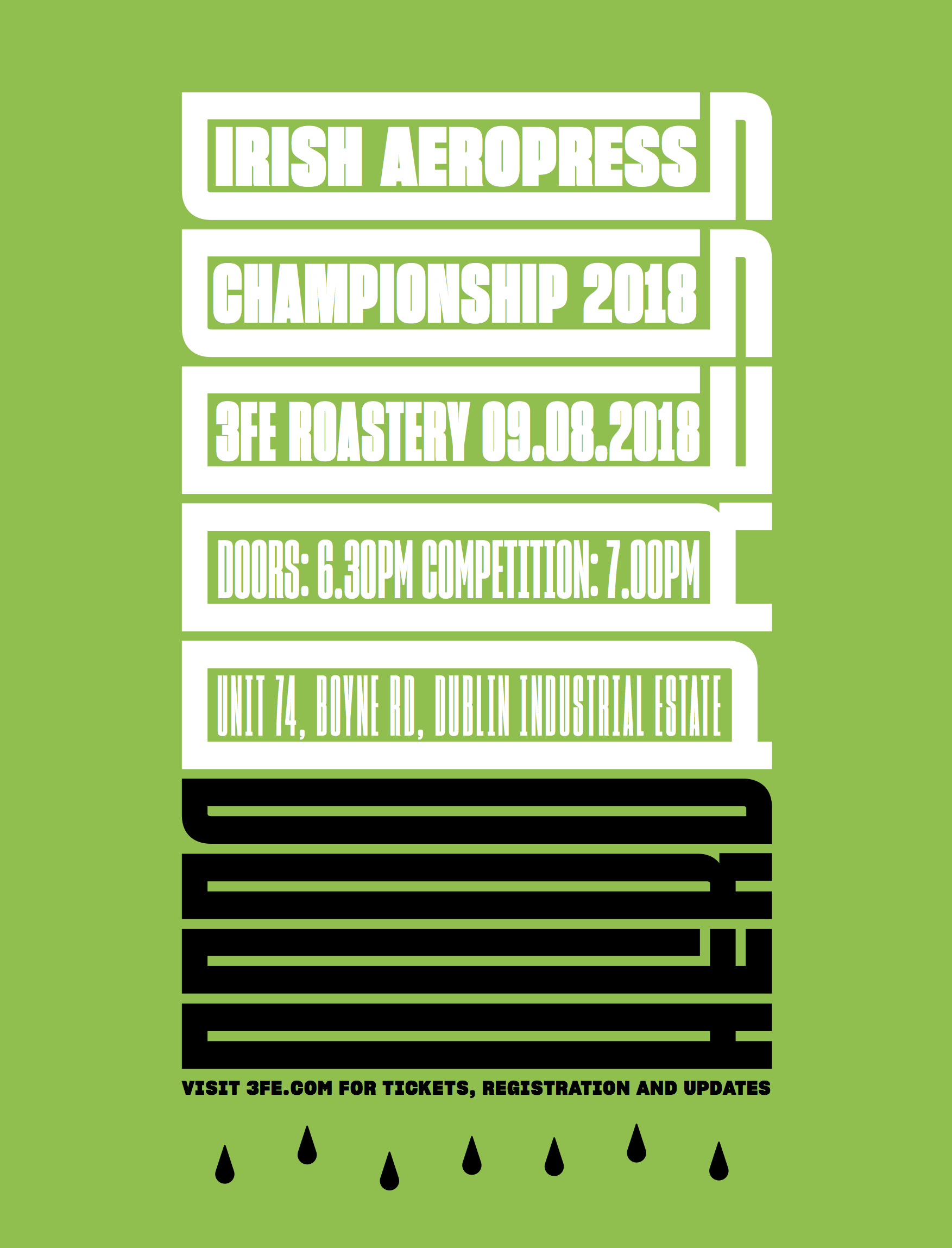 Date: Thursday, August 9th, 2018

Time: Doors 6.30pm, Competition 7.00pm
Location: 3fe Roastery
Prizes (From our friends at WAC, TKC and CoffeeHit), Judges & lots more info to be announced, keep an eye on 3fe Social Media for updates!
With thanks to our amazing sponsors: Dublin Food Sales (Title Sponsor), TKC, The Village Dairy, Marco, Brewtonic, The Backpage, Oatly, Hario, Comandante, SCA Ireland and CoffeeHit.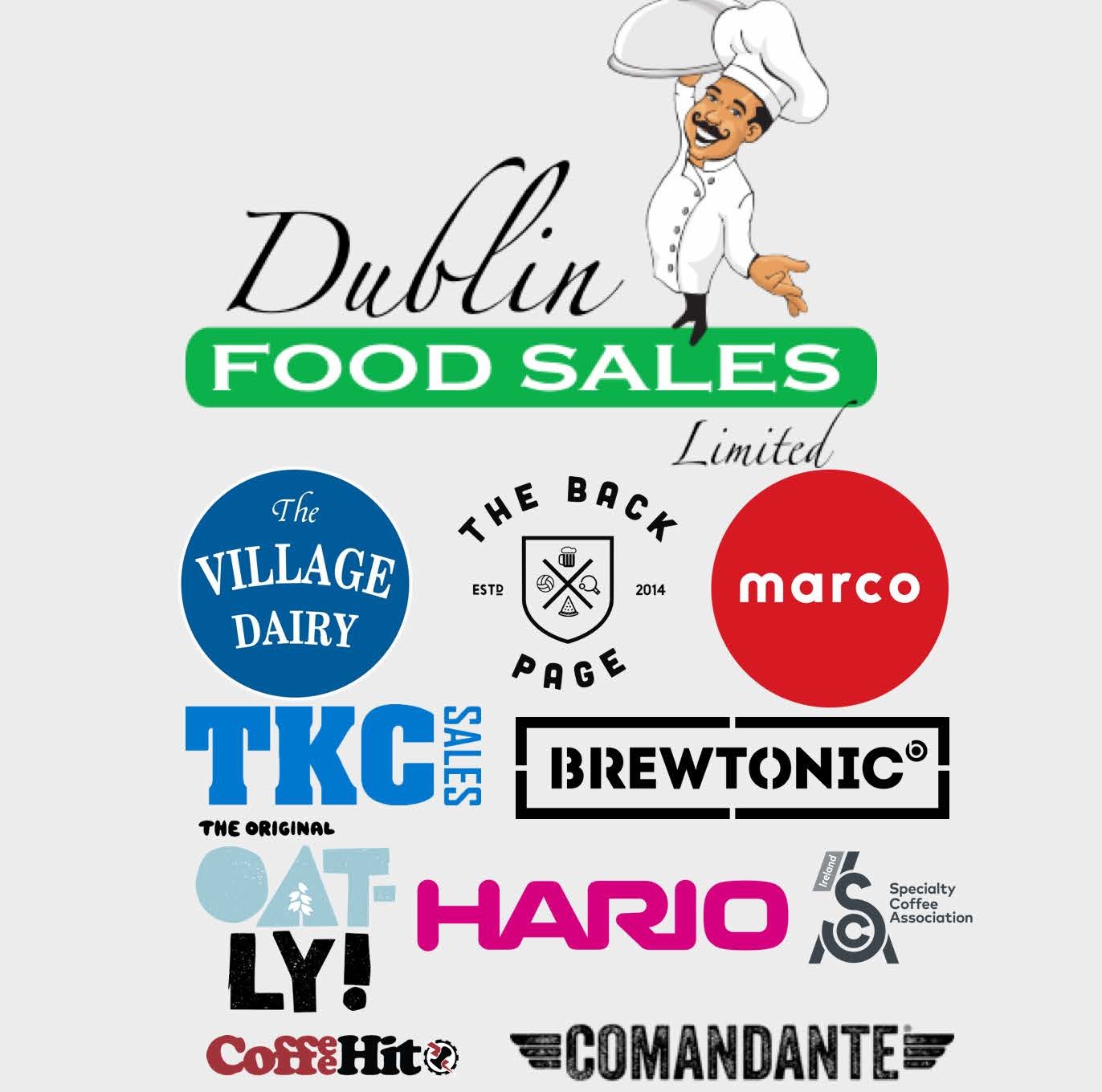 Information for Competitors
Entry Fee: €45
Rules: There will be a maximum of 24 competitors. There will be six preliminary rounds of four, with one winner from each round. These six will be split into two rounds of three, with the winning two battling it out in the final round. A third place competition will take place before the final. Full Rules & Regulations will be sent to competitors after registration.
Coffee: The competition coffee will be provided by 3fe and will be kept a mystery until after the competition. A practice bag will be sent out to each competitor before competition and coffee will be provided on the day.
Information for Spectators
Entry Fee: Free for Spectators
Spectators MUST register for a free ticket to attend. Online tickets do not guarantee entrance to event. It will be on a first come, first serve basis.
Rules: Book your ticket, show up on time, with printout/e-ticket and have a blast!