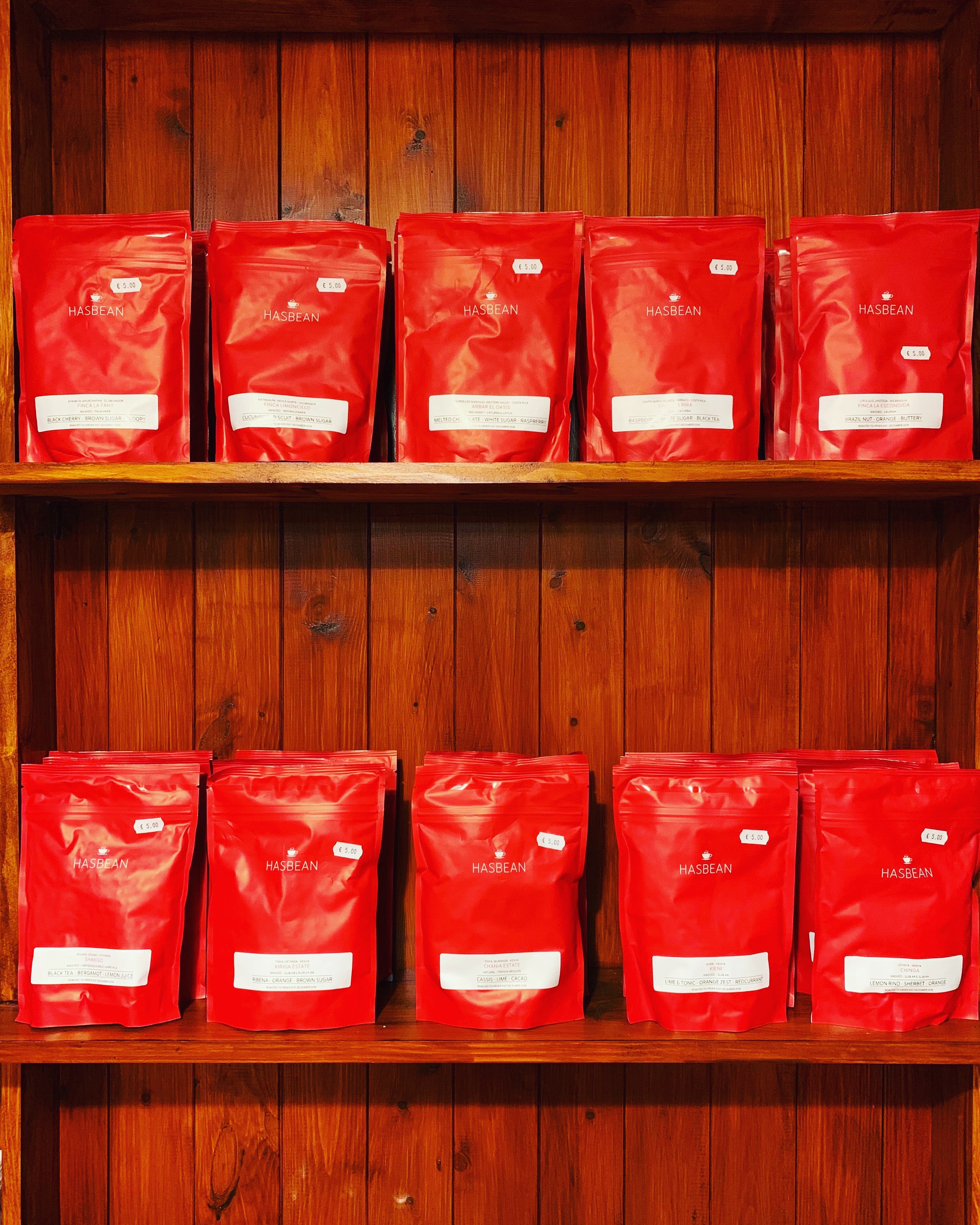 Those of you who are long-time-callers to 3fe will be now more than familiar with the annual Hasbean Lucky Dip which we are delighted to say is now under way at Daniel, our Clanbrassil Street location.
Essentially, every year our friends over at Hasbean are so busy coming up to the Christmas postal cut-off times that they have to guesstimate the last few roasts so they meet all orders made online. This invariably leads to excess bags being roasted with no homes to go to.
So what they do is box them all up, send them to their buds in Dublin and we stick them on the shelves for a ridiculously low price of €5. Yep, thats €5 a bag, even though many of these coffees retail at many multiples of that price.
We have just about enough of them to get us through the weekend and they are being sold EXCLUSIVELY at Daniel. Purchases are limited to 4 bags per customer and theres coffees from so many different locations it would be waste of everyones time for us to list them all here.
Happy to New Year to you all and make sure you get to Daniel very soon to avoid heart crushing disappointment.