We've had many hot chocolate recipes over the years at 3fe using various different methods of preparation. One of the tastiest involved using a freshly made ganache and keeping it in a makeshift Bain Marie to keep it fluid, then mixing it carefully with freshly steamed milk to ensure the right texture. This had to be done while trying to maintain a decent temperature, one that has to sit about 5 degrees higher than a cappuccino to really be at its best. It was delicious but it was a nightmare.

The easiest solution for any cafe is to just get regular hot chocolate powder from the supermarket and just steam it in a pitcher with some milk. It's easy to make, cheap to buy and tastes pretty good. It just doesn't feel very special.
In the course of our work with the sustainability programme we're trying to find more innovative ways to get more from the produce we buy so we can reduce product costs and allocate more to staff wages. It was during one of these conversations that our chef Rob, known as Chef Rob, asked me if I'd had the 3fe Brownie Hot Chocolate. I had not. I hadn't even heard of it.
Now, there is an argument to make that 3fe isn't actually a coffee business at all, it's simply a ruse for the real operation, that is, selling Brownies. Our brownies have gained something of a cult status in the last nine years and this year we will sell somewhere in the region of 3.5 tonne of brownies. That's a lot of brownie.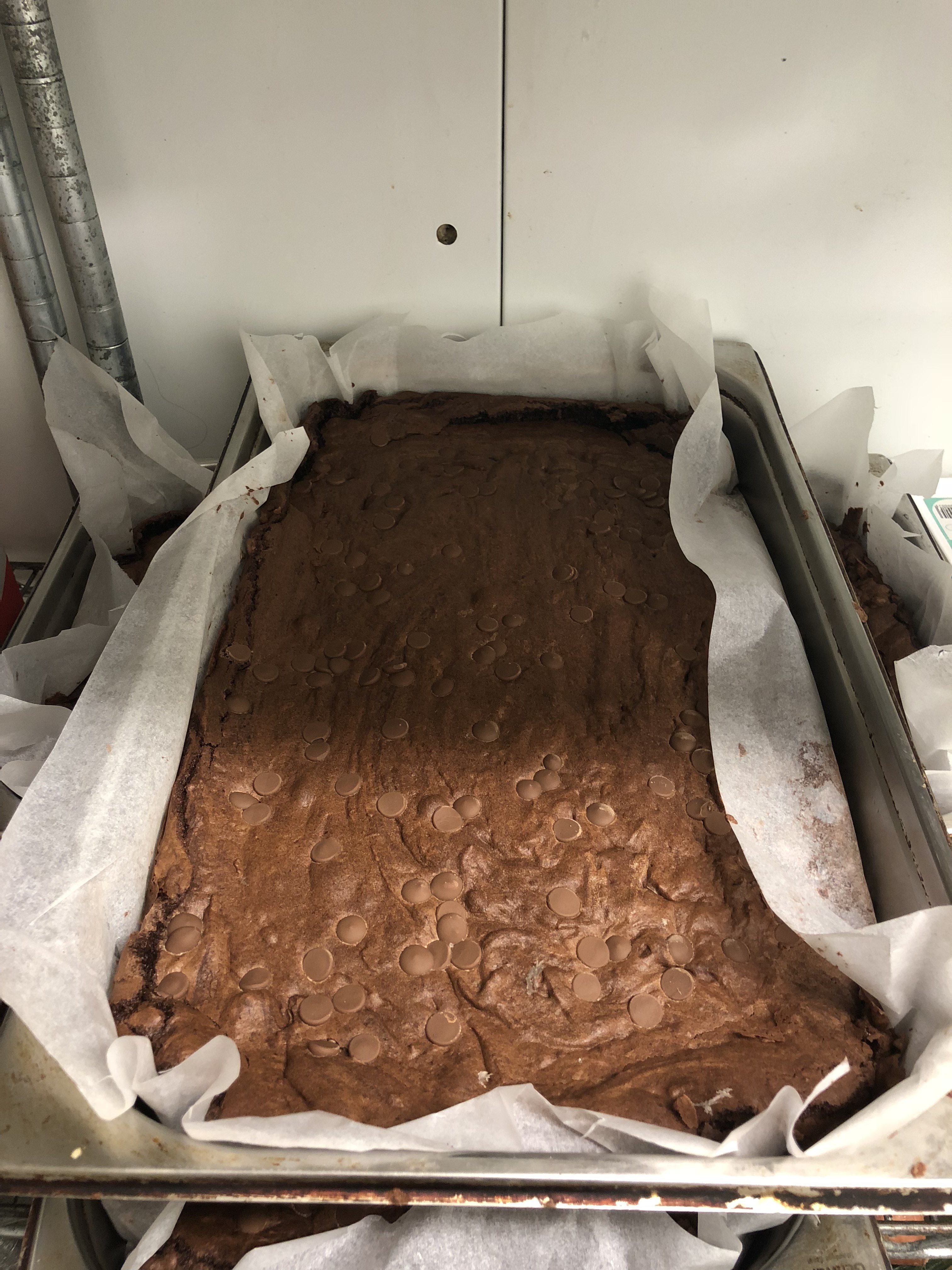 The brownies are all made in-house and baked in what is known in the industry as a "gastro", a large rectangular tray with rounded edges. When the large slab of brownie is removed from the tray and cut up into slices, there is often crumbs and broken bits left over as well as the odd slice that crumbles into pieces when its being cut. In the past we simply discarded them but more recently we had taken to making small truffles with them but a few weeks back Chef Rob had a better idea.
This week we took the brownie crumbs, bits and crust left in the gastro and blended them up into a kind of brownie dust. Next we steamed it up with some milk and produced the first ever 3fe Brownie Hot Chocolate. My expectation was that it would be a pretty decent hot chocolate that we could produce from something that would be ordinarily discarded. What I didn't expect was that it is probably the best chocolate I've ever tasted, and you can quote me on that.
As of today you can try this 3fe Brownie Hot Chocolate in all of our locations and we see it becoming a proper mainstay of what we do now. Sustainability is important, difficult and time consuming, but every now and again, its also delicious too!
Col