When it comes to sustainability at 3fe we've always had coffee bags at the forefront of our mind. There are many choices now available that are recyclable or compostable but unfortunately there doesn't as yet seem to be a solution that suits the infrastructure in place.
In truth though, recycling or composting should become our new last resort and reusability should always be the main goal. We sold the very first Keep Cup in Ireland (to the best of my knowledge!) back in December 2009 and since then seen the reusable cup phenomenon grow from a quirky idea into what now amounts to one in every eight cups we serve.
To my mind we can no doubt improve on that number but the next area to start work in with regard to reusability is undoubtedly coffee bags. We wanted to start testing some ways that we could eliminate coffee bags and you may recall from our previous posts that we now offer a €1 discount to customers who bring their own bag or box when they purchase coffee beans from one of our shops. This has admittedly started slowly but it is a start and we're working on ways to grow it in the coming months.
The next area of our focus was on our kg bags so for the last few months we've been shipping 20kg boxes of coffee with a single food grade compostable liner inside it to three of our retail locations. Every box saves 20 bags and twenty labels and the boxes are of course reusable which means we're saving on a mountain of cardboard waste at the end of every year.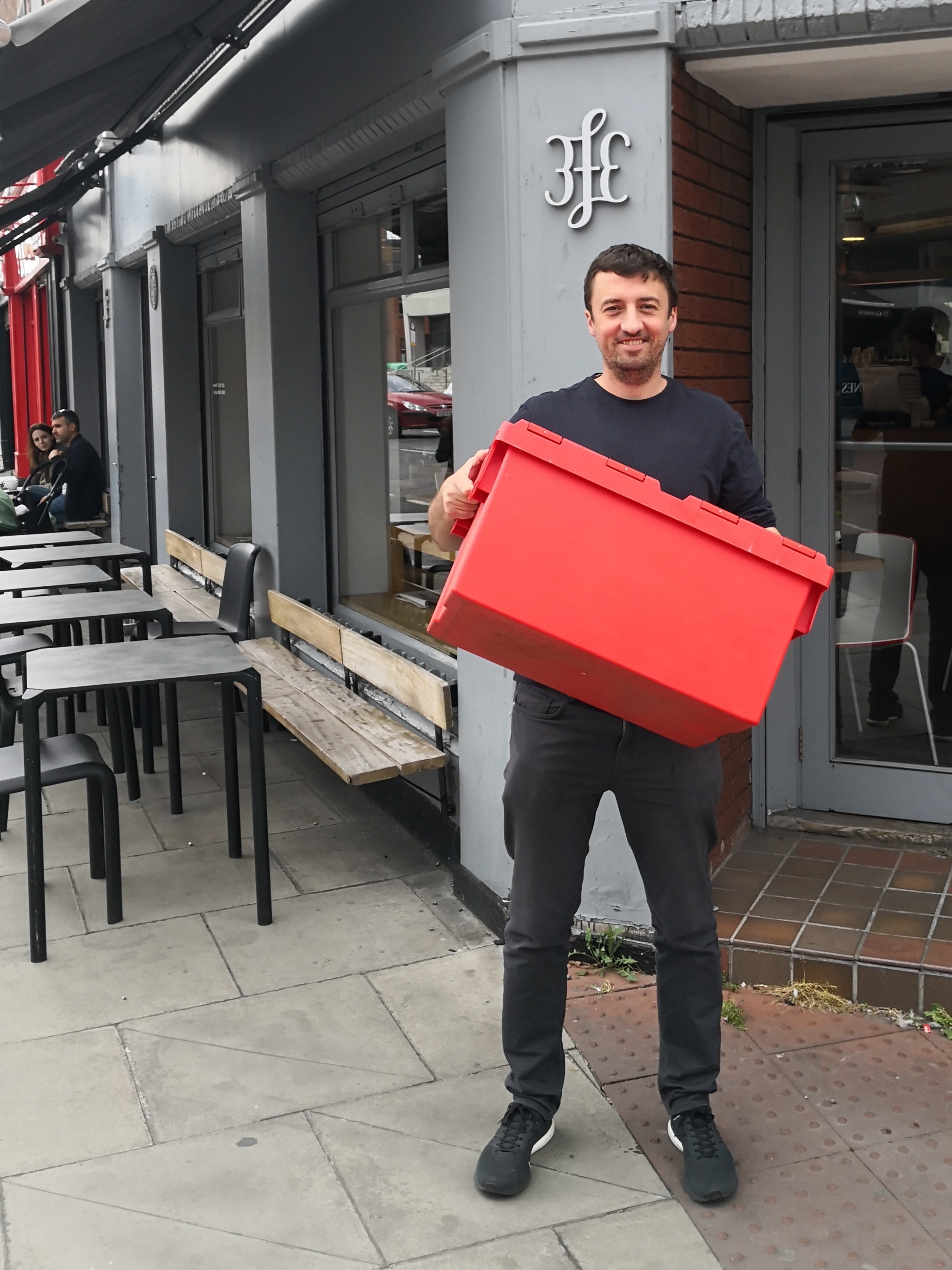 The system has worked really well for us but the challenge now is to find a way to roll it out amongst all of our wholesale customers. The greatest difficulty is keeping track of all the boxes and also getting them back to the roastery in such a manner that ensures we don't spend all our money on a stream of boxes that will never return to us.
Ultimately we want to be able to do this for customers all across the island and not just locally. We have a number of ideas in mind to achieve this and we hope to shed more light on them soon.
This week we've placed the order for a massive shipment of reusable boxes to help eliminate more waste amongst our wholesale customers and we're both nervous and excited about finding that solution. We've had great support from our shipping partner DPD with our trial run and as we look to slowly (very slowly) roll this out to a small number of the coffee shops we supply we're hopeful that we can figure out a way to make this a simple, effective an viable way to become a more sustainable business.