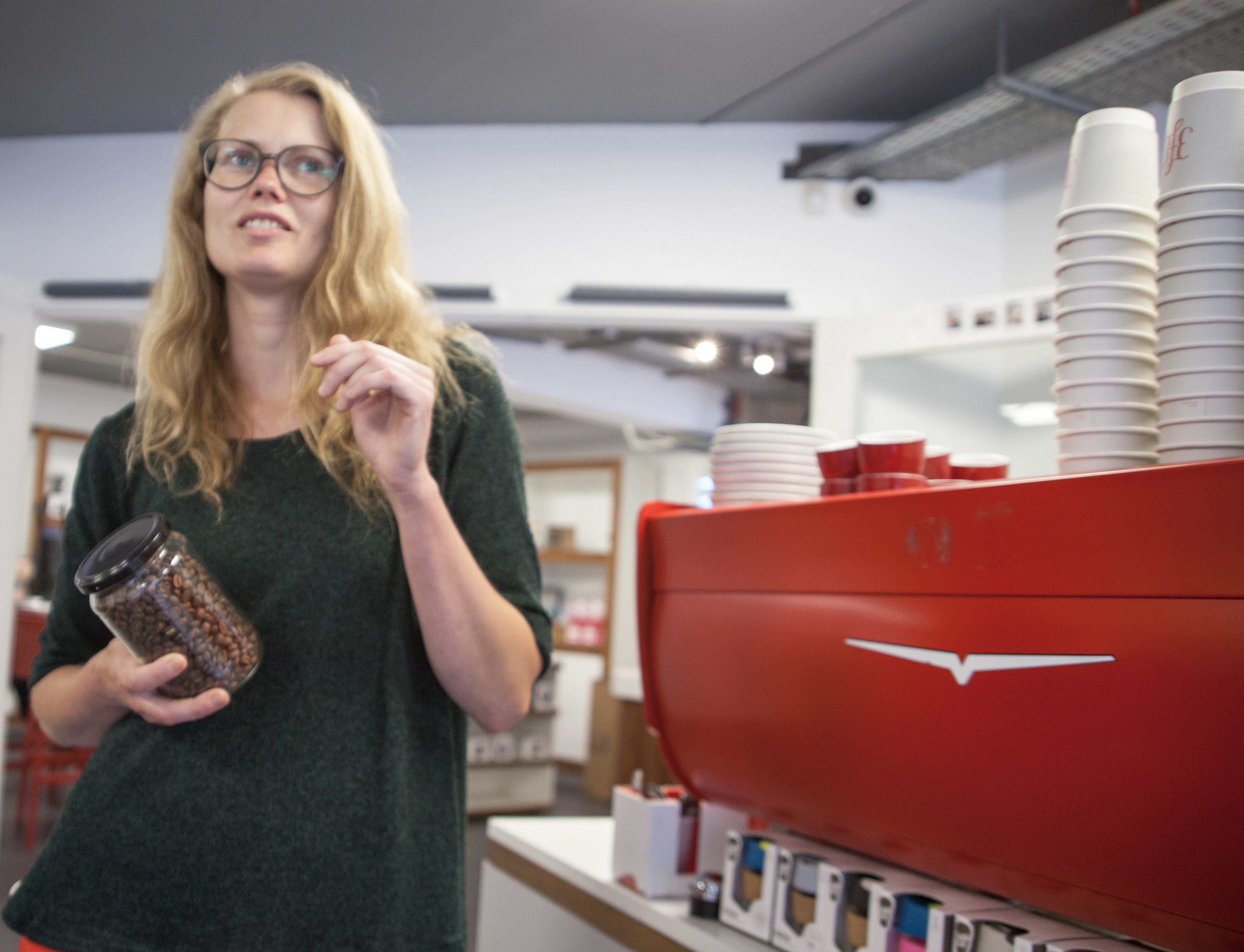 Back in January we quietly introduced a new retail coffee discount in our shops. We thought we would start the new offer and wait to see how our everyone responded to it. So far it has been embraced by many of our regulars who routinely buy coffee beans from us.
Basically, we are offering €1 off the price of any 250g bag of coffee when you bring your own container to the shop rather than taking your coffee home in one of our bags (which are also re-usable).

Liis (pictured) kindly agreed to talk to us about why she chooses to bring her own containers to 3fe when picking up her coffee beans. Liis lives a plastic free lifestyle and does all her shopping with re-usable packaging. Once a week, Liis brings in a glass jar to be refilled with different 3fe coffee beans. We are pretty happy that this new incentive has reduced the amount of packaging we have sent in to the world and hope that it becomes a part of more people's lives. Every time a re-usable container is filled we are stopping one more bag from ending up in landfill. It is a small step but every bit helps!

While you can bring whatever container you would like we recommend an air tight and opaque container to maintain the quality of your beans. That being said, it is entirely up to you which type of container you bring to our shops to be filled, even if it is a re-sealable 3fe bag that had already gotten from us and would like to bring back. We will also grind your beans in store as we would with any other bag of coffee beans that we sell.